Description
Jessica Rabbit Sex Doll: The Epitome of Sensuality and Seduction
Representing our Jessica Rabbit Sex Doll! Jessica Rabbit for many people is the ultimate fantasy woman and it is very easy to see why! When people think of the 80s movie, Who Framed Roger Rabbit, they often remember Jessica in her red dress. This incredible sex doll looks like she has leaped (or bunny hopped) off the screen! Make your fantasies come true with this absolute icon.
A Real Toon Knockout!
There is a good reason why Jessica Rabbit is often voted to be the sexiest animated character of all time! Her big, captivating eyes, full lips, and iconic red hair can turn anyone into a Loony Tune! We made sure this Jessica Rabbit sex doll looks like the real one from Who Framed Roger Rabbit.
She Was Just Drawn That Way!
"I'm not bad, I was just drawn that way!" This quote is famous from the movie. It describes the fun you can have with the Jessica Rabbit sex doll. It's naughty and sexy. She looks amazing and has high-quality joints. You can pose her in exciting positions. You can use this to spend quality time with her and get your creativity going. When it comes to a fantasy woman, they do not get any better than Jessica Rabbit!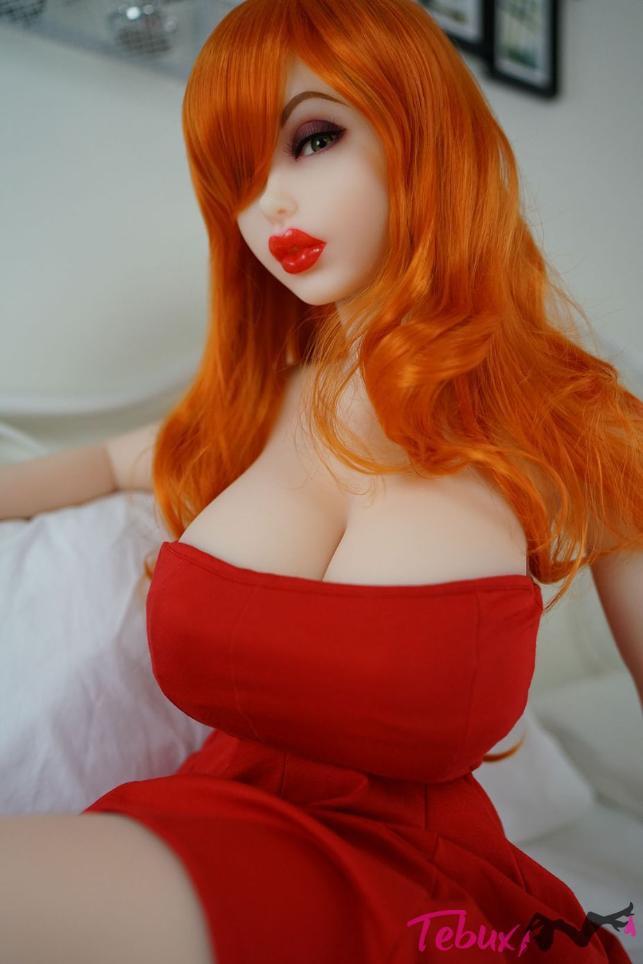 The Ultimate Dream Woman
As well as having those amazing facial features that we all fell in love with in Who Framed Roger Rabbit. If Judge Doom had spent a few hours with our lovely Mrs. Rabbit, he may not have been so crazy! Jessica is the ultimate fantasy woman. Her sexy look and body-hugging red dress enhance her appeal. Underneath, she has soft, touchable light skin. Her large breasts make her seem like a dream come true.
Looking The Way I Do!
One of the most iconic lines from Jessica Rabbit is, "You don't know how hard it is to be a woman looking the way I do." While this Jessica Rabbit sex doll is a perfect 10 in the way that she looks. She will be your greatest companion. She has realistic features and smooth skin. It is not hard to ensure that she stays looking and feeling great forever! Effortless cleaning and maintenance. It's so simple that even Roger Rabbit couldn't mess it up!
The classic Jessica Rabbit Sex Doll bombshell
Who Framed Roger Rabbit is a classic from the 80s. When you think of it, Jessica Rabbit's sexiness comes to mind. With your very own Jessica Rabbit sex doll, you can live out your wildest fantasies that you have. It will be love at first sight as soon as you remove her from her discreet and strong packaging. Even for a huge fan of the movie, this would be the ultimate display piece for their collection!
Jessica Rabbit Sex Doll Features
Make her special by modifying her with our 50 customization options.

Fantasy sex dolls have designs inspired by gaming, TV series, and fantasy themes. Fans can make their favorite characters come alive. 

Combine them with a cosplay outfit for the ultimate experience.

The dolls showcase artistic sculpting and details. Facial features and unique characteristics make them stand out.

Collectors and fans love limited edition

fantasy

sex dolls, they are unique.
Tebux – Fantasy made Reality
Fantasy:

Our Tebux sex dolls make fantasies come true with amazing customization choices.

Lifelike Skin:

The Lifelike skin our love dolls have makes them feel real

Authentic Poses:

Our sex dolls have a unique skeleton that allows them to move in various poses.

Custom Made:

Check our 50 customization options and make your fantasy reality.

Quality Tested

: We test all Tebux sex dolls to ensure premium quality in every regard.

Satisfaction Guaranteed:

We want you to be completely satisfied with your sex doll. Your happiness is our goal.

Easy Maintenance:

Taking care of our premium sex dolls could not be any quicker or easier.

Free Shipping:

We offer free shipping all over the world!

Discreet:

Our packaging is very discreet. You can also use it to store your doll.

1 Factory:

Every part of your order comes from one factory, so you get top-notch quality and service.

Extra Gifts: We offer useful free gifts to help with the maintenance of your premium sex doll
Measurements: