Fantasy Made Reality – Sex Doll Tips
Discover the wonderful world of doll care and tips at Tebux.com! Immerse yourself in a place where imagination has no limits, and taking care of dolls becomes an exciting adventure. Bring out the beauty of your favorite dolls as we share the secrets to dressing them beautifully, enhancing their makeup and skincare, maintaining, and keeping them looking timeless.
Tip #1: Dress, Wig, and Accessories
Learn how to dress up your Sex Doll in style! Use these easy tips to create beautiful outfits with neutral colors and simple designs that bring out her beauty. Add the perfect accessories, like pretty jewelry, cool piercings, and fun fake nails. Top it off with stylish glasses that match her personality. Get creative and make your Sex Doll look fabulous!
Recommended clothes for your Sex Doll:
Stretch materials like nylon
Loose-fitting clothing like kimonos
Synthetic materials or silk
Lace fabrics (preferably white)
Avoid dark or brightly colored textiles
Skin-colored tights under a dark outfit
Dress your sex doll in a dark outfit but use skin-colored tights underneath to prevent staining.
Ensure the tights fully cover the skin to avoid any color transfer.
Neutral shades
Opt for neutral and light colors like white, pastels, and warm tones for a fresh and calm appearance.
Avoid bright, neon colors, or dark colors with a risk of color transfer.
The law of simplicity
Choose outfits without colorful prints or striking motifs to keep the focus on your sex doll's beauty.
Consider an outfit with a single colorful detail instead.
Shop fashion for small(er) women
Look for clothes from budget brands and webshops that cater to smaller women.
XS or S sizes generally work well for sex dolls, providing a better fit.
Focus on strengths
Match the outfit to your sex doll's figure, accentuating her best features.
Choose outfits that enhance the buttocks or cleavage, depending on your preference.
Take off clothes before storing
To reduce the chance of stains and wear, store your sex doll without clothing.
Clothing can release dyes and cause discolorations, while tight clothing may create pressure points.

Maintaining Your Sex Doll Wig
Keep the hair tangle-free with a brush or comb. If there are tangles, use a leave-in conditioner to detangle them.
Remove the wig from the head of your Sex Doll before washing.
Use a mild shampoo and rinse the wig well with water after washing.
Always use a conditioner after shampooing to prevent tangles and extend the wig's life.
Let your sex doll's wig dry on a wig stand or at the shower/bathtub if you don't have one.
Gently brush and/or comb the dry hair, starting from the ends and working your way up to the top.
Avoid using a hair dryer, flat iron, or curling iron to style the wig.
The best Sex Doll accessories
Jewelry:
Add a beautiful necklace or bracelet to give your sex doll a different look.
Consider a necklace with Swarovski crystals or a charm bracelet with initials.
Piercings:
Stand out with a belly button piercing or a helix piercing on the auricle's top edge.
If you prefer not to make a hole, try clip-on (fake) piercings for a cool look.
Fake Nails:
Use fake nails for various looks, such as French manicures, colorful patterns, or glow-in-the-dark.
Choose from glue-on nails or press-on nails for easy application.
Glasses for Your Sex Doll's Head:
Accessorized with glasses available in different shapes and styles.
Opt for rectangular, round, heart-shaped, or oval frames to suit your taste.
Tip #2: Make-up and Skin Care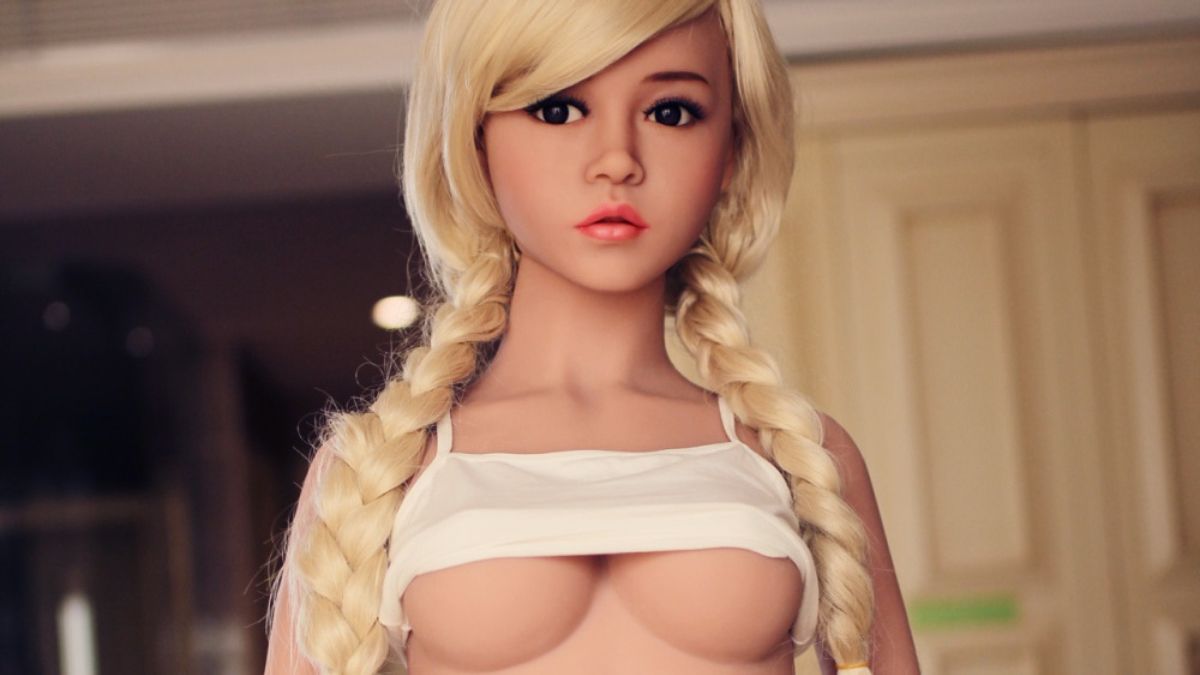 Unlock the secrets to flawless Make-up and Skin Care for your Sex Doll. Follow these 3 easy steps to enhance your doll's beauty with natural-looking eyebrows, eye makeup ranging from subtle to striking, and perfectly applied lipstick or lip gloss. Elevate her appearance further with optional fake eyelashes for a captivating look. Get ready to transform your sex doll into a true masterpiece!
Make Up Your Sex Doll Head in 3 Easy Steps
Add Eyebrows
Use a thin eyebrow pencil to draw fine hairs for natural-looking eyebrows.
For symmetrical eyebrows, use eyebrow templates to shape them.
Match the pencil color with the hair color.
Apply Eye Makeup
Choose from various eye makeup styles, from natural to striking looks.
For a natural look, use warm, earth-tone eyeshadows and peach or neutral lip color.
For a striking look, experiment with bright colors like pink or purple for a fun pop.
The classic smokey eye gives a mysterious and sexy appearance.
Apply Lipstick or Lip Gloss
Use a small brush to apply lipstick or lip gloss, ensuring even coverage.
Lipsticks offer intense color, while lip gloss provides volume and shine.
Alternatively, outline the lips with a lip pencil for precision.
Optional: Attach Fake Eyelashes
For an extra beautiful effect, consider applying false eyelashes.
Use super glue and a small brush for easy and precise application.
Tip #3: Storage and Lifting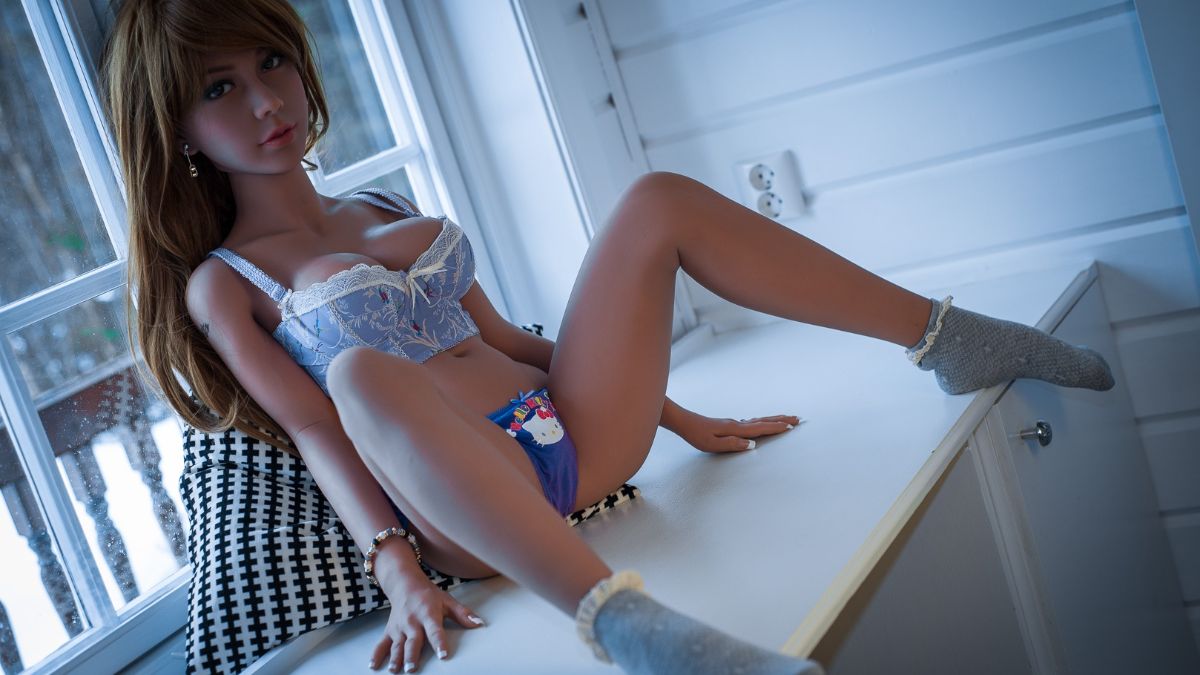 Learn how to store your precious companion properly, ensuring its longevity and protection from potential damage. Discover expert tips on lifting techniques to avoid strain and ensure a  safe moving experience.
Storing your Sex Doll
Store your sex doll in the same position as it came out of the box, with legs straight and arms relaxed at the sides. Always place her on her back, not on her stomach.
Choose a safe, clean area away from direct sunlight for storage.
Store your sex doll in a dry, well-ventilated room at room temperature.
Keep the room clean to prevent dust and dirt from settling on your sex doll.
Avoid placing your sex doll near sharp objects that could cause damage.
Never expose your sex doll to direct sunlight or heat sources like stoves or heaters.
Consider using window treatments or covering your sex doll with a soft blanket for added protection.
If you need to hide your sex doll for privacy, use the supplied cardboard box or opt for discreet storage boxes.
Ensure the bedding is clean and smooth when placing your sex doll on furniture.
Be cautious with sharp objects, dyed fabrics, and pets to avoid potential damage.
Keep your sex doll in a dry, room-temperature environment, and avoid exposure to moisture and direct sunlight.
 Lifting your Sex Doll
If you need help moving your sex doll and you are not strong enough, ask someone to assist you or use a lifting aid.
When lifting your sex doll, stand straight in front of it to avoid straining your back.
Take breaks if you start feeling tired and don't force yourself if you experience discomfort.
Ensure your surroundings are clear of obstacles to prevent accidents and injuries. Move furniture and remove sharp objects and clutter.
Protect your sex doll during the move by using bubble wrap or a soft blanket.
 Tip # 4: Cleaning and Maintenance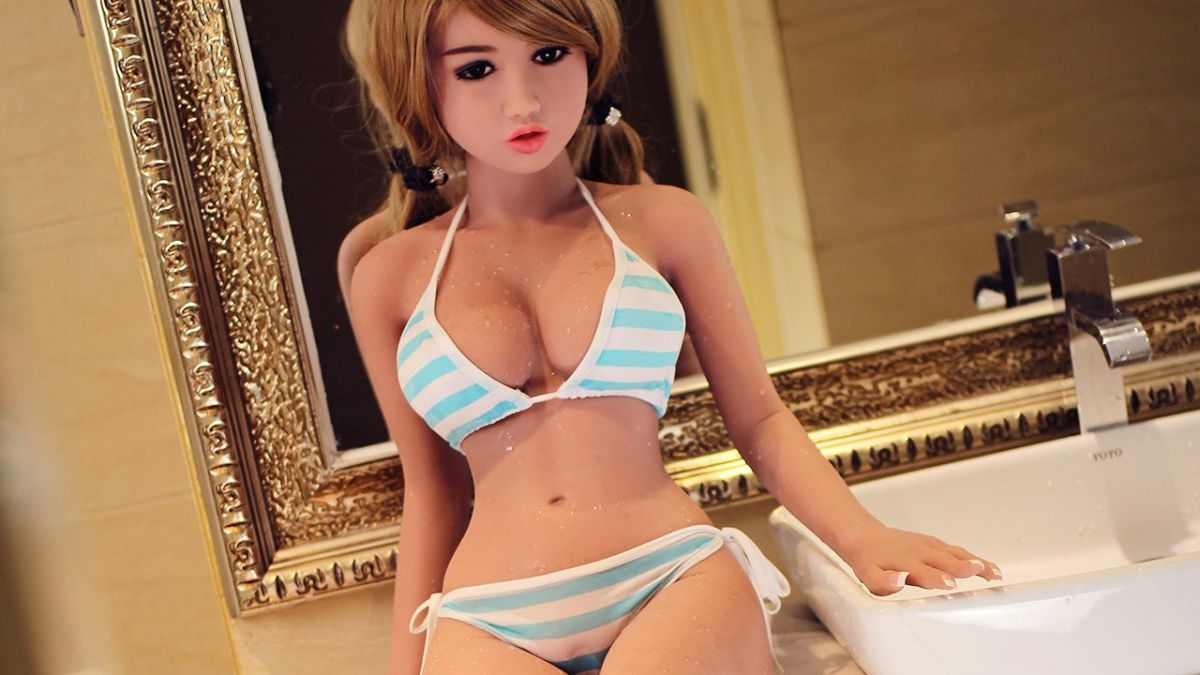 Ensuring proper hygiene for your intimate companion is essential for maintaining its longevity and your health. We've curated easy-to-follow steps and expert tips to keep your sex doll looking and feeling brand new. Discover the best cleaning practices to make your experience with your doll as enjoyable as ever. Let's get started!
Cleaning your Sex Doll
Cleaning Intimate Parts:
Clean the intimate parts (vagina, anus, and mouth) after each use.
Use mild antibacterial soap and lukewarm water to clean the removable vagina.
For fixed vaginas, use a vaginal douche for thorough cleaning.
Cleaning the Body:
Clean the body, head, and wig separately from each other.
Use mild products suitable for sensitive skin.
Avoid aggressive cleaning products like alcohol or chlorine.
Using Baby Powder:
After cleaning, apply baby powder/talcum powder with a make-up brush or your palms.
The powder refreshes and maintains the softness of your sex doll's skin.
Protecting the Metal Neck Part:
Be cautious during baths; ensure the neck area doesn't come into contact with water.
Avoid rust by protecting the metal neck part from water exposure.
Caring for the Elastomer:
The 'skin' of your sex doll can wear out due to chemicals, UV light, or extreme heat.
Minor damage can often be repaired easily, but for major damage, contact customer service.
Feet Considerations:
If you want your doll to stand, choose a sex doll with a standing foot for extra support.
Standard feet are aesthetically pleasing but may not support the weight of the doll when standing.

Golden Tips for Removing Stains from Your Sex Doll
Stains on your sex doll's skin can be annoying but are usually not permanent. They may fade on their own over time.
Avoid using chemical products like thinner or chlorine on stains as they can damage the TPE material and cause color change.
How to Fade Stains Faster:
Try using waterproof makeup remover and a cotton pad to remove superficial stains gently.
Alternatively, you can use benzoyl peroxide gel (5% or higher), typically used for acne treatment, to treat stains.
Test any product on an invisible spot first to avoid bleaching or discoloration of the skin.
Mineral oil or Vaseline can also help with (light) stains, but results may vary.
Preventing Stains:
Be cautious with dark or red garments as they may transfer dyes to the sex doll's skin.
Wash new clothing separately in the washing machine before putting them on the doll.
Avoid leaving tight or colored clothing on the sex doll for extended periods.
Closing Remark
With proper dressing, makeup, and maintenance techniques, you can enhance your doll's beauty and create unique looks, making the experience of owning a sex doll truly enjoyable and rewarding. We hope these expert tips make caring for your sex doll an enjoyable and rewarding experience!